---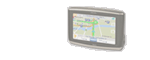 Prologue
Beach holidays are not normally our thing. Fifteen minutes in the sun and I'm bored and brushing the sand off. I'd rather be exploring the delights of a big city. This year, we thought we'd do something a bit different and set our sights on Corsica.
The Calanches, Corsica
Research for this three-week trip began in May. Booking of hotel rooms and ferries in July. But unlike last year's trip to Spain where every last detail was planned, I left the return leg of this trip unplanned and open to whim. We had an idea we'd like to explore the Provence area of France, but it would all depend upon the weather and how we were feelin
...