---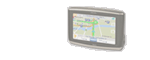 Alps 2011
Peter, Frank, Dave and Me
Introduction
I think it's fair to say that from the moment I first turned a wheel onto
Passo Sella in 2009
I've been planning this return trip. That experience, shared with my friend Jim (trflyboy on STN) was, by an overwhelming margin, the most amazing time I've spent on two wheels. It took 2 years to make it happen, but on June 11th I was back on an airplane headed for Europe.
But let's back up a little.
First up was putting together a crew o
...