---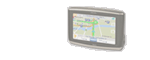 Last Saturday, I decided it was time for a ride. The place I wanted to see was the Navajo National Memorial, which I have passed many times, but never stopped. When I Googled it, I discovered that it wasn't a memorial to the Navajo, but part of the National park service and surrounded by tribal land. I left at about 9:00am after it had warmed up to about 40 degrees.
This view is about 10 minutes from our house, in the middle of nowhere.
It's hard to keep going with all the scenery close by, so bear with me.
Soon I got my first glimpse of Monument Valley.
...