---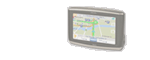 My 2012 vacation would mark the tenth anniversary since the inception of team orson. One would think that a grand tour would be called for to celebrate the occassion however, as I left Saudi Arabia for team orson's palatial world headquarters, I didn't have a clue where I wuz going. Befuddled and confused, I packed maps for both France (north) or Italy (south).
A late start meant that it was 4 P.M. before I left Parma and headed over the Appenines via the Passo della Cisa towards the coast, still without a clue which direction I wuz headed. I stopped for the night in Portovenere, exhausted after a little over 100 kn
Portovenere isn't as famous as its Cinque Terre neighbors or as posh as P
...