---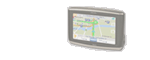 Warning: This ride report will not be built in a day.
The players in this yearís edition of Trippiní Connies are my dad, brother (Brett), and myself. Iíve maybe put 500 miles on a motorcycle since the trip to Colorado last year. Brett has rode 0 in that time. Dad, well, he retired earlier this year and rides all the time, but only short little jogs. But none of that means anything, weíre ready to pile some miles on. Dad was once again generous enough to offer up his Honda ST1300 for Brett to ride since he is currently bikeless.
I originally had this yearís trip all planned out to Glacier National Park. Right before I started booking hotels, I read on their website that the G
...