---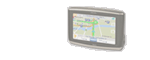 Sometimes you gotta love airplanes. Tuesday was riding Scotlandís Aberdeenshire lowland / highlands, Wed was a flight to California and Thursday was riding the Santa Cruz Mountains Ė both riding days in brilliant sunshine.
The plan is a ride with daughter Chere' for a week south from Los Gatos and the southern Sierras starting in Bodfish and working our way north to Volcano. After which Chere' will ride back to Los Gatos and I'll go to Sacramento and hook up with Demenshea (Donna) for a 3 week, 6,000 mile ride to Jasper, Alberta via Idaho, Montana, Wyoming, Alberta, BC, Washington, Oregon and back to Los Gatos (Sac for Donna).
Tuesday. Ducati 1098S, Aberdeen to Strathdon, Scotland Ė the back way.
Joe wanted to visit a pal in Strat
...