---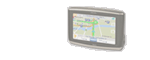 Scotland 2011
After spending years on my bucket list, this year I finally got a chance to go to Scotland. A friend from the US, my dad and myself made plans and on Sunday Aug 28 it was finally time to gear up and go. First order of the day was get ourselves and our bikes to IJmuiden for the ferry to Newcastle.
Ferry
After a few hours waiting, we could finally board the ferry (why do bikes go in last??) and strap the bikes down. This required a bit of trial and error with no regular forks to pull down into its suspension travel and lots of plastics we don't want to damage.
Having the bikes strapped down, it was time
...