---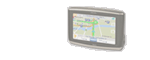 Rural Oregon. Open, Empty, Littered with Snowcapped Mountains
It all started with the MotoGP. Last year, XLR8 (Ron), Major 662 (Ken), Flips21 (Flip) and I decided to make the pilgrimage to Monterey for the races in July.
However, we needed a warmup trip. Just to make sure that the bikes were OK, check out our gear. As I explained to my wife, it was a safety thing. Donít want to take off on a long trip wondering if that new pair of gloves might chafe. You wouldnít run a marathon without walking around the block first, right?
As Ron and Ken live in Boise, Idaho, I live in Seattle, and Flip lives in Santa Rosa, Cali
...