---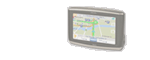 June 10th, 2011
Day #1 Ė Vacation is finally here.
It always feels like Christmas morning the day I wake up before a big ride. Jamie and I were headed out later
this afternoon to start our 9 day journey to Colorado. I had originally set up a trip for the Lone Star BMW
Riders that would take them to parts on NM, AZ, UT and CO before heading back to North Texas. That ride was
still on; however Jamie and I had to make some changes. These were due to some miss communication on my part
and I wanted to see my son Alec. So looking at the time table we decided to get in a visit with Alec as well
...