---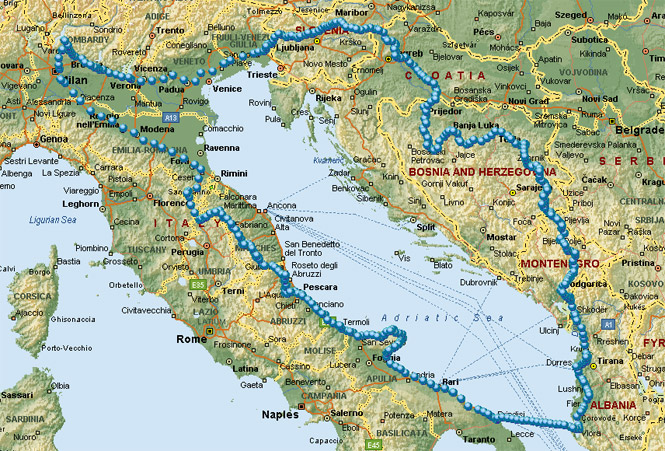 How about a ride around the Adriatic Sea?
Earlier this summer I rode to Scotland; so, the opposite route would be to to ride towards the Balkans and then complete the loop around the Adriatic Sea by crossing back to Italy and returning north.
I would allow the route to decide itself each morning, but I had some general plan to ride as far south as Patras, Greece before crossing over to Italy. It didn't happen that way; things sometimes work out differently.

New Jersey
It was once a Continental flight, and now it's a United flight, but for all the times I've done this, only one route has ever made sense: the
...