---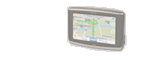 I did some riding on the FJ-09 this weekend. The 450L never left the garage.
I did a short ride along the local highways and turnpikes Saturday morning since the weather was an incredible 69° and low humidity. This just doesn't happen in Oklahoma August. I had a bunch of stuff to do so I only rode about fifty miles.
Today (Sunday), I did a much longer ride through northeastern Oklahoma and northwestern Arkansas. I got caught in our usual August pop-up storms so I ended up putting the camera away and only got a few pic's.
The old WPA school building at Evansville, AR. Now the fire department.
The overlook at Natural Dam, AR. I had been to
...