---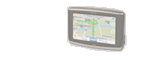 The trip report for the ride out to Oakdale, CA. for the 2019 RPM Rally.
The RPM Rally is an Annual 1 day Rally held the weekend preceding Columbus Day. RPM is a company that specializes in parts and service for the Yamaha FJ1100/1200, Legends and Thunder race cars that use the FJ1200 engines.
Day #1;
I charted a course on Google maps for a route to RPM from Wichita, Kansas. Being well into Fall, the obvious route through Denver on Interstate I-70 was not an option. Very cold temperatures and the very present threat of snow in the higher elevations. Interstate I-40 was a better route further to the south.
I work night shift, (11:00pm to 6:00am). This presents a challenge for planning. Either take the night off prior to leaving
...