---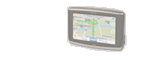 Over Labor Day weekend, Lisa went to visit her mother in Minnesota. I had to work, so I rode my bike back to Oklahoma through Iowa and Missouri. I stopped for a few pictures along the way.
Airport in Owatonna, Minnesota.
Buddy Holly crash site, Clear Lake, Iowa.
Railroad depot in Boone, Iowa.
"J" Avenue railroad overpass, Boone County, Iowa.
Kate Shelley railroad bridges in Boone County, Iowa.
...