---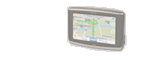 Getting the bike ready for an August trip from GA to Alaska and back. It's been a few months since I've been on the bike, and now I'm trying to get back into it. My buddy and I took a 3 hour ride yesterday and visited the Georgia Guidestones, and The Center of the World.
It was a typical day here in the southeast. Hot and humid. The temperature was hovering around the 90į mark with about 90% humidity, and no rain.
During this ride I also had the opportunity to try out my new Bead Rider seat cover, Mob Armor phone mount, and my Tour Master Epic Air boots. I'll give a review on all the stuff later when I have more time using them.
https://en.m.wikipedia.org/wiki/Georgia_Guidestones
https://www.roadsideamer
...