---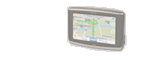 Several years ago while riding in Ireland, I met a couple from the Canary Islands who were on holiday; they were enthusiastic about their home and suggested I visit. But, after looking into the ferry schedules from Cadiz, Spain I dismissed it as being impractical (at least at that time).
Jump ahead to last February and a Facebook post by Mauricio Sedó (on the Moto Guzzi National Owners Club page) in response to a cold European rider who was bemoaning the current weather. "Come to the Canary Islands!" said Mauricio.
I've no idea if that cold European ever followed through; but, I did. I immediately contacted Mauricio and made arrangements for some sort of Guzzi to
...