---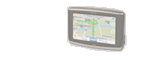 The Lurker wanted a ride report, so without further ado.......
Let's get to it!
The Prologue
This will be another Grnarrowe/Ears lengthy ride report.
We will cover 13 states, 10 Tour of Honor sites, 9 National parks, 4 National Monuments, 1 National Historic Site, 1 State park and a giant Chicken.
(These numbers may change as I write this and remember that we stopped elsewhere.)
So, you may be asking how this trip came about.
Well, I'm glad you asked.
2016 was a bust, quite literally, and we would need to get away from all of the negativity of 2016, so a quick review.
Blu
...