---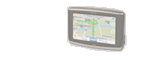 So on Tuesday, a couple friends from Spokane (Chris and Joe, aka Frosty) and myself met up at Colonial Creek Campground in the North Cascades National Park. The plan was to meet there. Camp overnight and depart for Artist Point on Wednesday.
Got a late start for myself and rolled into the adjacent campsite a short time after Chris and Joe showed up. After dinner was over, I wanted to check out the lighting on the Washington Pass Overlook (on the opposite side of the park) and Liberty Bell mountain.
The pics with the time stamp in the lower right corner are taken with my Sena 10C Bluetooth and camera. They can look a bit distorted at times.
So here's what it looked like with the sun coming down on the way over to the Washin
...