---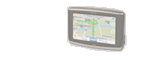 Ok, so the title is a bit more "grand" than the actual countries covered, but it had a nice ring to it, and simply saying "Croatia" would not have been sufficient.
And since it was a really long trip, I am not about copy/paste it all here, so here is a
link to Day 1!
There are 15 days in all, and I have finished up Days 1-7 so far.
Here we are on Day 1 and just heading out!