---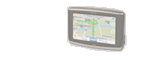 Jamie and I had a fantastic 10 day trip. We got to see a part of the country that we do not get to visit very often. I have completed the ride report. It is 8 pages and has many pictures attached. I am posting the link to the Report as it is too lengthy to re post here on the forum. I will also post a few images that might get you excited about the ride report.
Read about the trip here:
http://www.motoadrenaline.net/2017/06/deals-gap-trip-recap.html
See all of the pictures here:
...